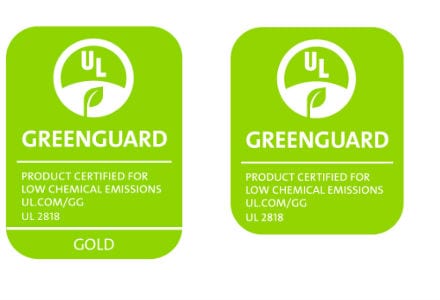 Technigroup is committed to doing our part to protect the environment we live in. We seek to achieve "environmental quality" in our products, services and corporate activities while pursuing sustainable development by adopting industry best practices in environmental protection measures. We strive to reduce the environmental burden and promote product safety assurance throughout all corporate activities and the entire product life cycle while giving overall consideration to economic and social implications. At the same time, we are increasing employee awareness of environmental issues through continual education while strengthening our infrastructure to face the challenges posed by environmental concerns in the future.
All our panels and tabletops have exceeded standards set by GREENGUARD, LEED and Singapore Green Label.
We use recyclable wood and environmentally friendly glue. Our products are made of aluminium, steel and plastics, which are also recyclable.
All our systems are designed to complement one another. As such, our clients have the flexibility to "mix and match" our products during the initial planning of the layout as well as subsequent re-configurations. This design lets our clients easily create a different "look and feel" with various systems seamlessly integrated into one another. Each system can be add-on for another system, thus making the systems easily reusable and recyclable thereby ensuring sustainability.
Our company takes pride in the quality of our goods as well as the quality of services rendered to our clients. Our products have achieved The Business and Institutional Furniture Manufacturer's Association (BIFMA) certification by TUV-SUD-PSB and tested to standards such as the Society for Testing and Materials (ASTM) and the International Organization for Standardization (ISO). Such standards are pursued by us in order to assure our clients that they can work in safer environments when they use our products.