X8
Redefining Spaces
The X8 Pole & Beam system is radically redefining corporate space. Design to meet the varied and changing demands of your company structure, X8 infuse creativity with practicality. And it doesn't have to take weeks for you to see your ideas become reality.
Versatility
Space is maximized with minimum effort. From sleek space-saving devices to multi-purpose furnishing, you can transform the rigid office setting into a flexible work area.
Mobility
Spaces can be converted, extended, or reconfigured with minimum fuss, whenever the need arises. It gives users the opportunity to personalize their workspace.
Organised
Free-flowing space magically appears with efficient wire management. Clumsy and unsightly cables are organised with the Pole & Beam system. X8 also offers storage system options and accessories.
Design
Our range of colours, materials and choices, give each office a unique identity and culture. X8 perfectly compliments our X2 and X3 system.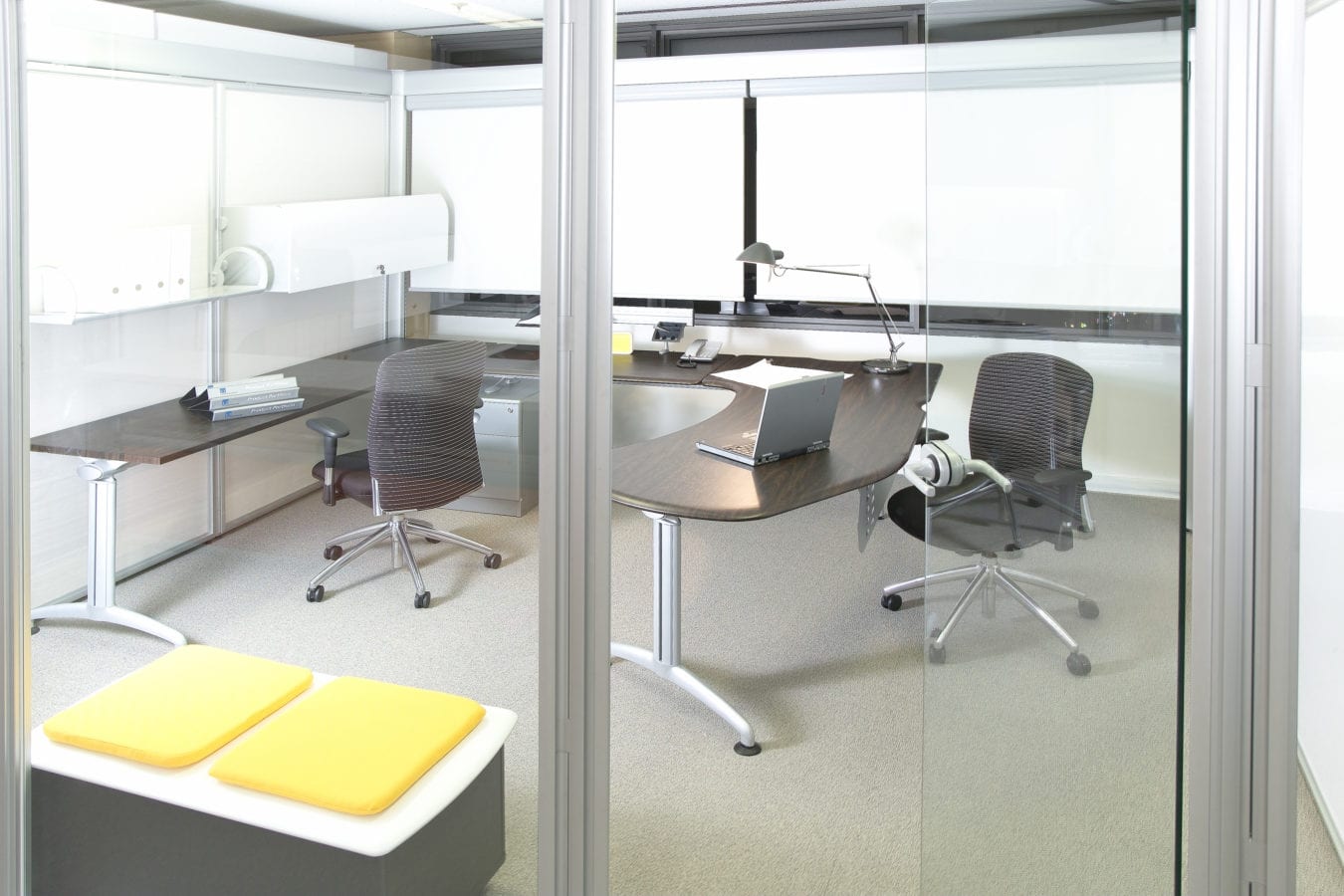 Rooms
Designing within a confined office space can be liberating. Just redefine the workspace with the flexibility of X8. Whether you need to restructure the entire area or modify just one section, you can easily create rooms of varying sizes to meet you corporate demands.
The advantage of the Pole & Beam system is its ability to adapt and expand. Easy to install, the standard grid wall partitions are available in glass, fabric and wood. Designers can create rooms within rooms, or stand-alone cubicles, all by cleverly deciding where doors and wall partitions should go.
Resource Center
A cosy lounge area can be set up in one corner of the office where employees or clients can sit and relax for a while. Reading material, corporate information or notices can be placed here so that everyone who comes by can see them.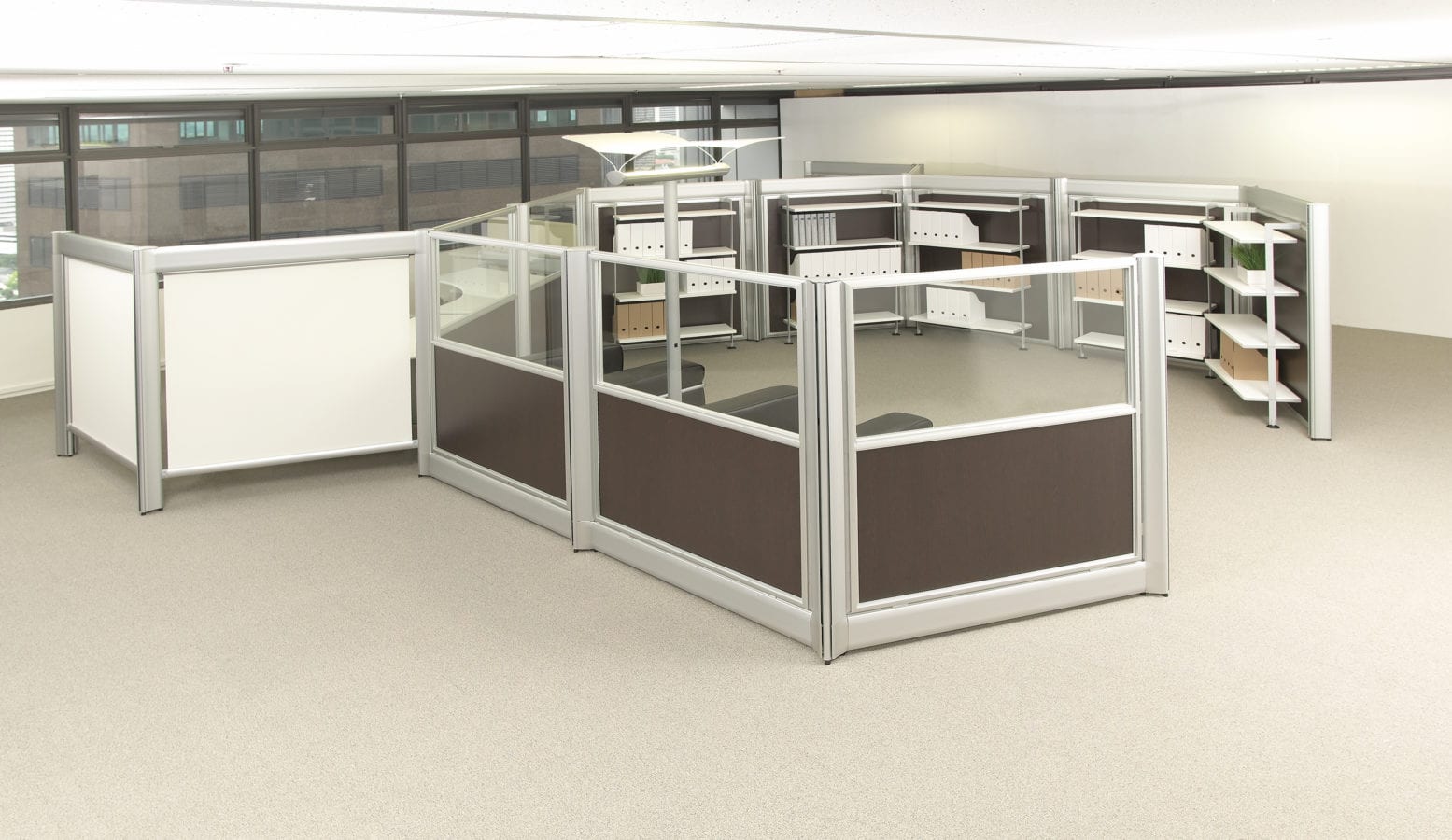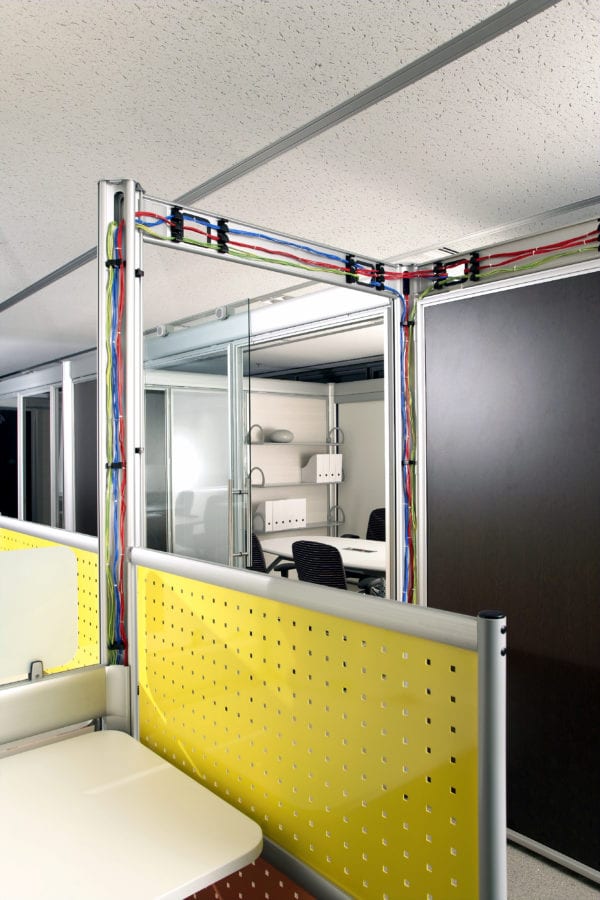 Wire Management
The unique design of X8 allows for electrical wiring, telephone and computer cables to run directly within poles and beams in an organized system of clips. This seamless office connectivity provides a safer environment to work in and gives the office a clean, professional look. From details in design to the big picture, X8 will certainly optimize work performance within your company. Indeed, redefining spaces has never been simpler.
Internal Architectural Office System
Mobility Rooms: Flexible, able to adapt to multiple floorplan layouts. Easy to install
Considerable cost savings by avoiding unnecessary construction expenses. There is no need to modify the existing ceiling, lighting, air conditioning or sprinkler system
Various types of partitions and doors finishes available including glass, whiteboard, fabric and wood
Integrated cable management, within the structures poles and beams
Able to create 90 degrees and 120 degrees rooms
X8 perfectly compliments our X2 and X3 system
Door options: Swing door and Sliding door
---