X4
Creative Constructions
From the seed of a singular aluminium joint, sprouts a pattern of interlocking office supplies as varied as you can create. Form combinations of tables and shelves as intricate as your mind can conceive. Encircle your space with style and pragmatism.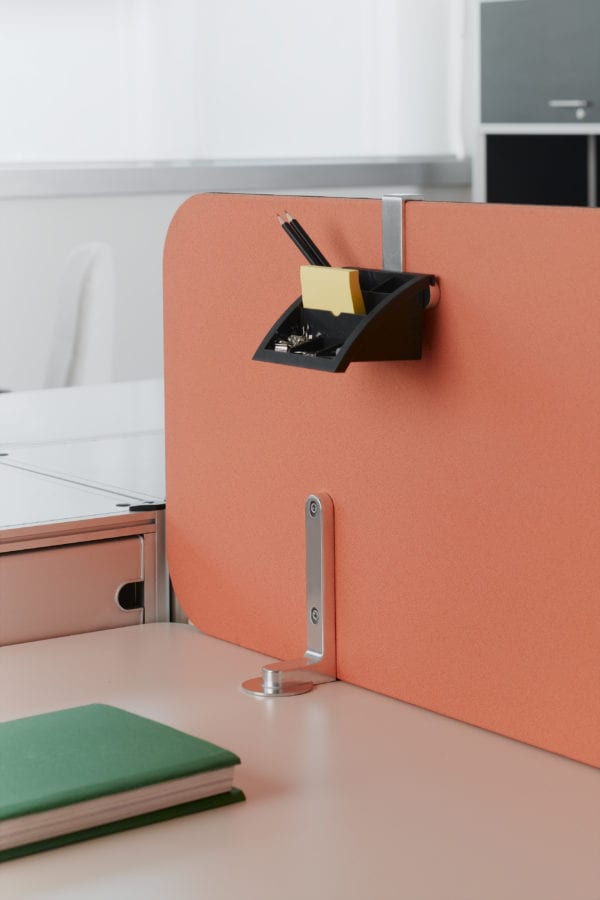 Screen
Create more privacy with an add-on tabletop screen with an accessory hook for accessory trays.
Storage
Define the shape of your office with cabinets of varying heights.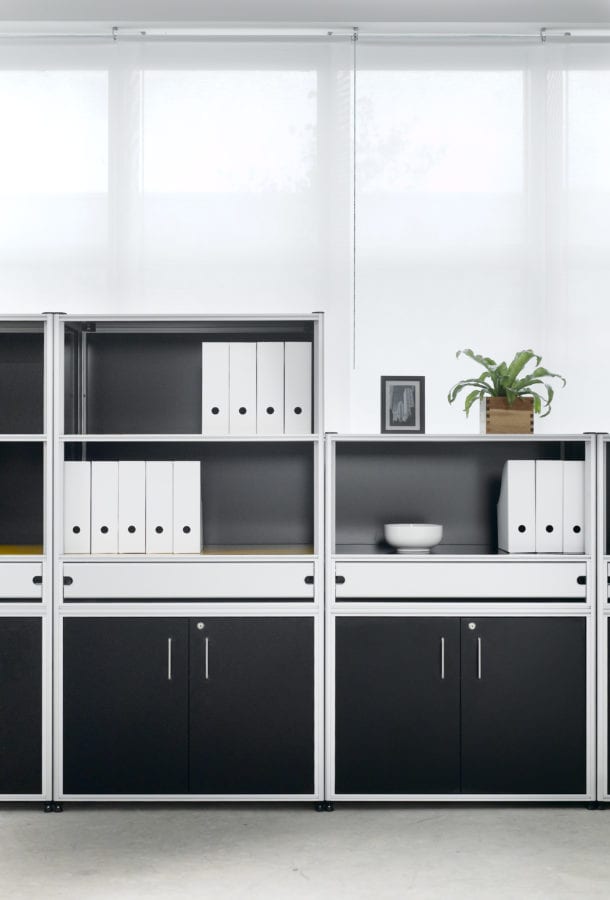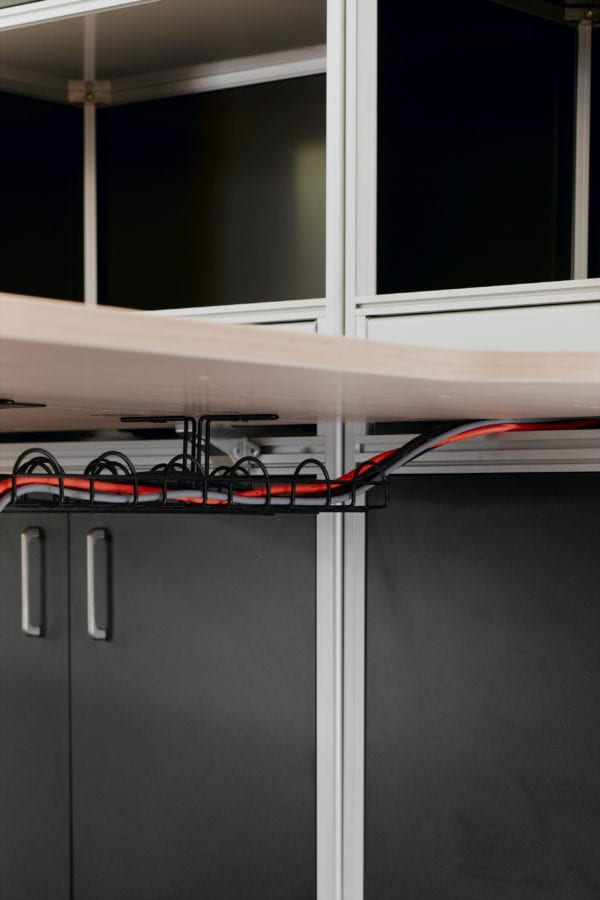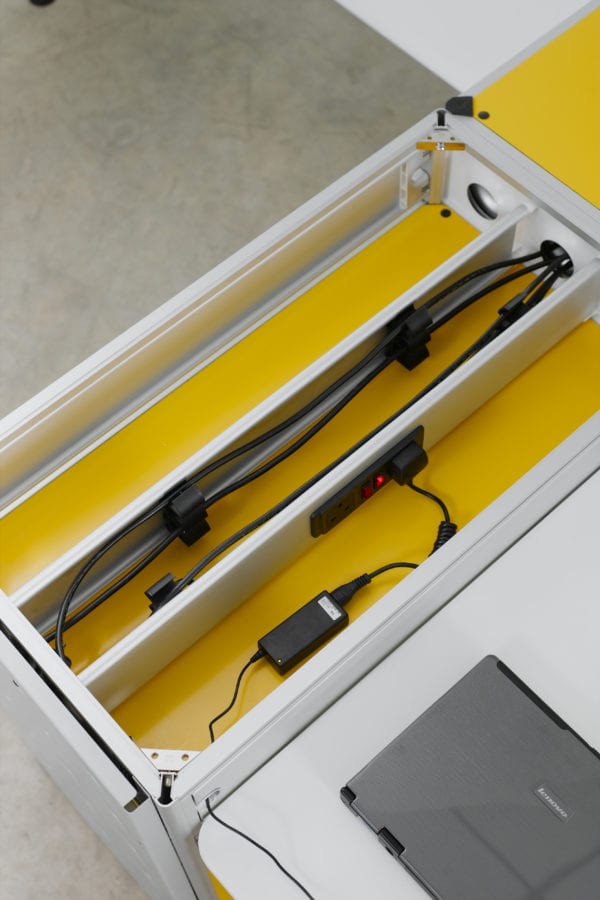 Wire Management
Cables run neatly from floor to cabinets with the use of vertical trunking cover.
Cable box cover allows convenient access to optional power and data points.
Cable channel box separates cables into manageable combinations and safely tuck away from direct human contact.
An Intelligent storage system that can act as panels.
The access of every compartment can be placed at any height and side, depending on your workstation plan.
The tabletop can be attached to the cabinets and supported by sleek and slim legs at the other end of tabletop.
X4 features a unique and patented integrated cable management system.
– positioned at waist height.
– easy access through removable covers on both sides.
– provide routing for a large volume of cables between skirting level and waist level from the floor.
Compartment options: flipper bin, open shelves, swing doors, lateral files and drawers.
Soft closing features for drawers and flipper doors.
---